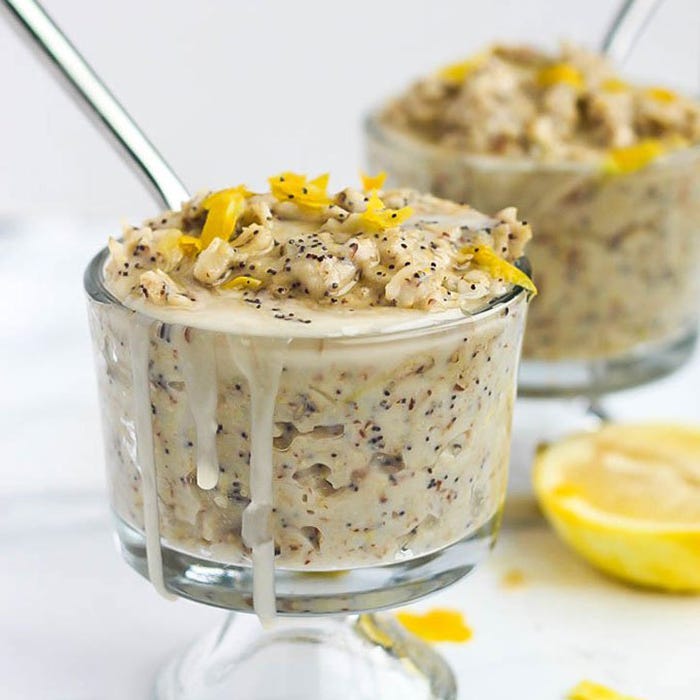 LEMON POPPY SEED OATMEAL
In need of an oatmeal upgrade? This version takes the classic recipe up a notch by incorporating lemon and poppy seeds. (Yep — like the muffin, but better.)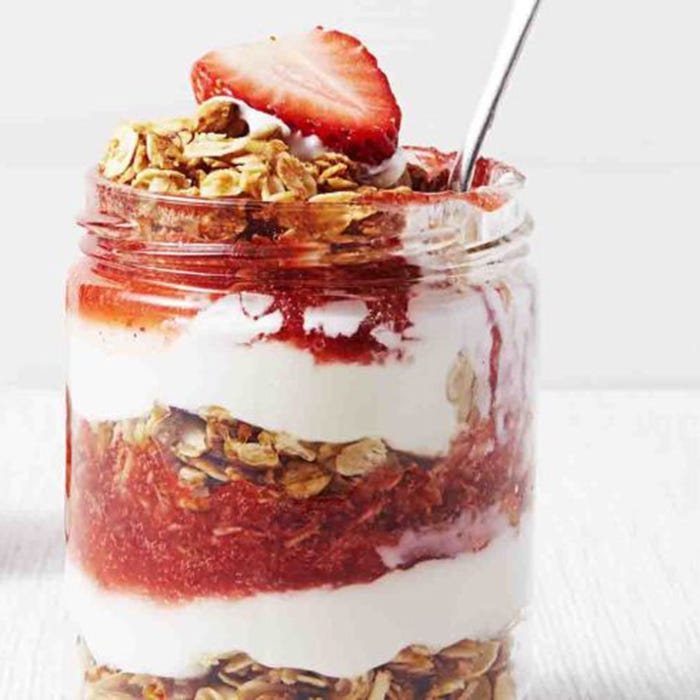 STRAWBERRY GRANOLA YOGURT PARFAIT
Ready for an easy-to-make parfait that will make you feel like you're eating dessert for breakfast? Try this recipe from Delish.
For the Coulis:
1 lb. strawberries, hulled
3/4 c. sugar
1/2 tsp. cinnamon
1/2 tsp. lemon peel
1/2 tsp. vanilla
1 tbsp. lemon juice
For the Parfait:
1/2 c. granola
1/2 c. nonfait plain yogurt
Make the Coulis: In 3-quart saucepan, cook strawberries, cinnamon, and lemon peel on medium until strawberries are soft but still red, stirring, 8 to 10 minutes. Transfer to blender; puree until smooth. Stir in vanilla and lemon juice.
Make the Parfait: In 8-ounce jar, distribute granola, nonfat plain yogurt, and coulis in layers. Can be refrigerated, sealed, overnight. Garnish with strawberry.