Good morning!
And I really mean GOOD MORNING, because mornings are a lot better when they include any one of these must-try healthy breakfast recipes.
Spring is the time when my body starts to say: enough oatmeal already. It's been cold forrrrever which means I've been eating oatmeal forrrrever which means oatmeal has taken over my life. But enough is enough.
I am SO ready for summery-feeling breakfasts that feature real foods and keep me really full all morning, like poached eggs with avocado and fresh tomato salad or almond oat crepes stuffed with bananas and drizzled with nut butter and maybe a tiny bit of Nutella.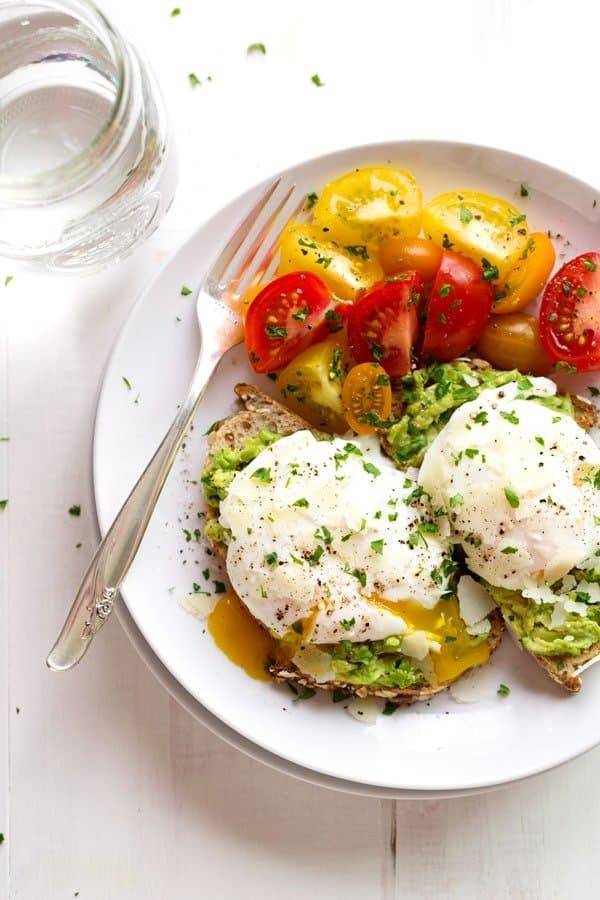 #1) SIMPLE POACHED EGG AND AVOCADO TOAST:
Who knew that poaching eggs was so easy? The simplicity in this breakfast makes it an irresistible morning staple – especially in the summer with those fresh tomatoes. Ahhhhyes.
#2) INNER GODDESS RASPBERRY BREAKFAST BOWLS:
This gorgeous breakfast bowl is quick, easy, and convenient. It keeps in little jars in the fridge for super healthy breakfast on the go! Made from wholesome ingredients and bright red raspberries so it's filling and naturally sweet.