The Apple Watch Series 1 and Series 2 have a better selection of accessories than any competitor. We've hand-picked some of the best watch bands, charging stands, and carrying cases to get your collection started.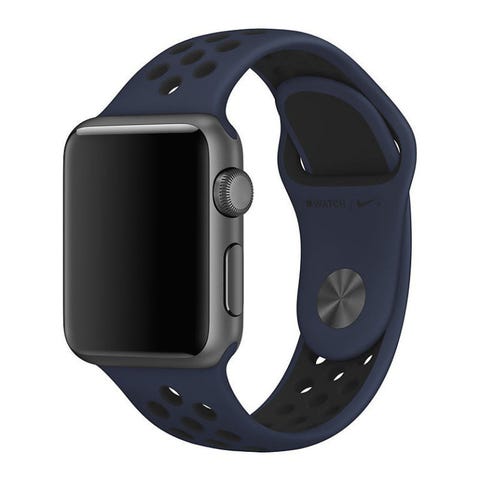 Nike Sport Band
$49
Created in collaboration with Nike, this official Apple Watch band is handily one of the best options for active personalities. Made from perforated fluoroelastomer, the band is both comfortable to wear and extremely durable. There's a multitude of color combinations to choose from.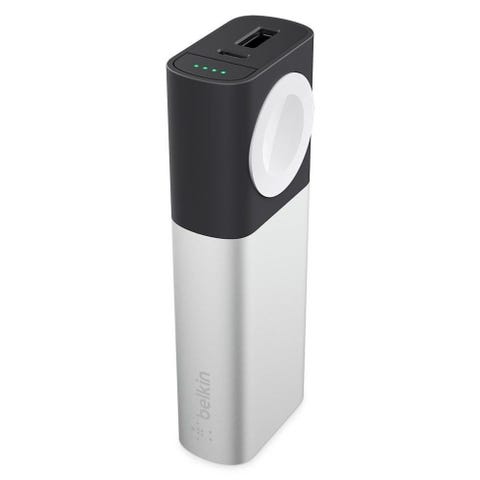 Belkin Valet Portable Charger
$100
The Belkin Valet is a nifty portable battery with a built-in magnetic charging connector for the Apple Watch. This means that you can charge both your iPhone and your Apple Watch simultaneously on the go. With a battery capacity of 6,700 mAh, the gadget can top-up the battery of the Apple Watch up to eight times before it needs recharging.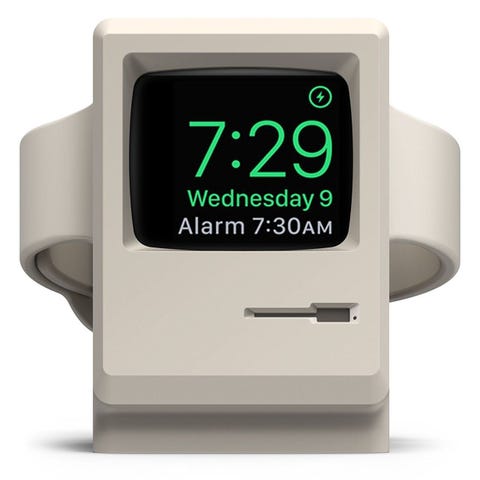 elago W3 Stand
$10
The affordable elago W3Apple Watch stand is designed to look like a 1984 Apple Macintosh computer, so it's an amazing addition to any desk or a nightstand. A true conversation starter, the accessory is made from soft silicone material that won't damage the smartwatch.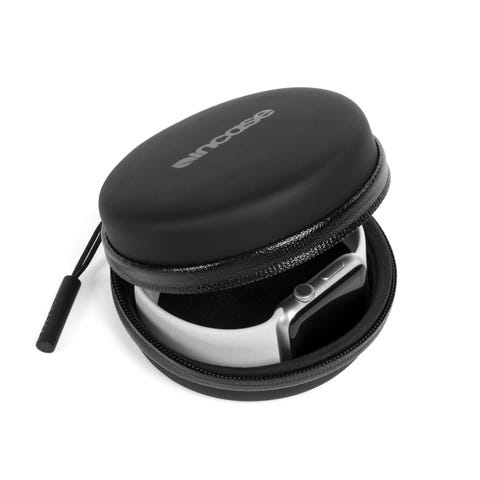 Incase Travel Kit
$40
The Incase Travel Kit has a rigid outer shell that ensures your Apple Watch will stay intact during your travels. The accessory has a dedicated compartment for a charging cable, too.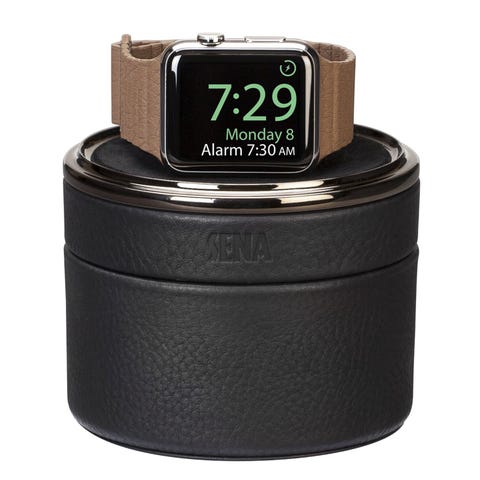 Sena Leather Watch Case
$60
This stylish Sena leather accessory combines a charging stand and a carrying case for the Apple Watch. It's handmade from full-grain genuine leather, and it has a dedicated compartment for your smartwatch's charging cord.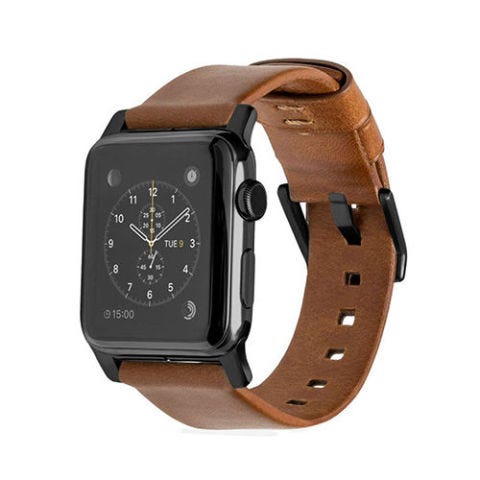 Nomad Horween Leather Strap
$60
The Nomad Apple Watch strap is made from high-quality Horween leather, which develops a nice patina as it ages. The band is only available for the 42-millimeter Apple Watch with a choice of silver or black stainless steel buckle. It's a bit pricey, but it's a quality band that looks as if it belongs on a premium mechanical watch.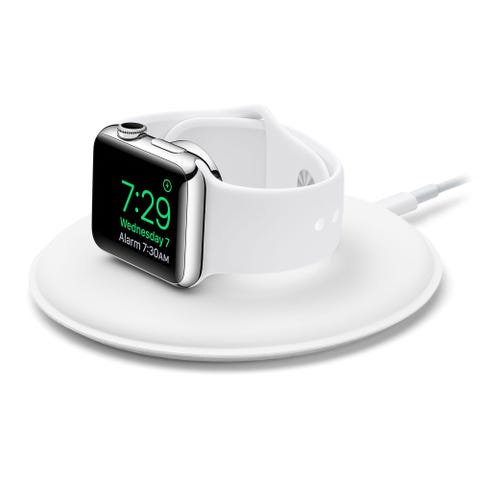 Apple Magnetic Charging Dock
$79
Apple's own Magnetic Charging Dock for the Apple Watch is one of the best around. It features the same magnetic connector as the one that comes included with the smartwatch, and it utilizes a Lightning port for charging. The dock offers two positions for the Apple Watch — flat and on its side for desk use.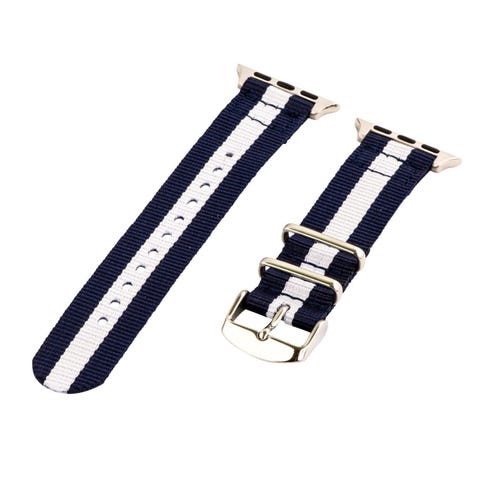 Clockwork Synergy Heavy Nato Bands
$16
The Heavy Nato bands are affordable, highly utilitarian, and just plain cool to look at. Made from 1.8-millimeter-thick three-ring nylon, the straps are also as tough as they come. Clockwork Synergy offers a multitude of color options to choose from for both Apple Watch size variants.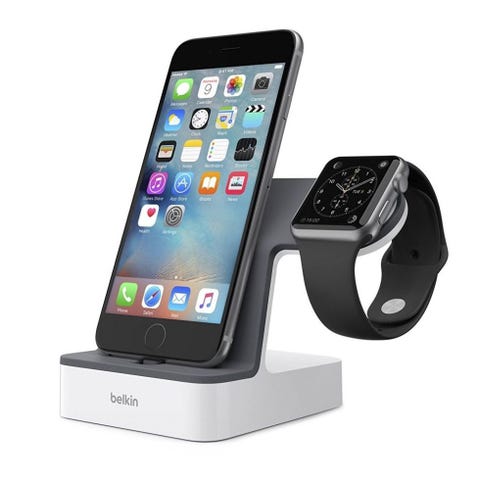 Belkin PowerHouse Charge Dock
$100
The Belkin PowerHouseCharge Dock will keep your Apple Watch and iPhone charged up and in one place. Nice-looking and superbly crafted, this accessory has an adjustable Lightning connector, ensuring that you can dock your iPhone with a protective case.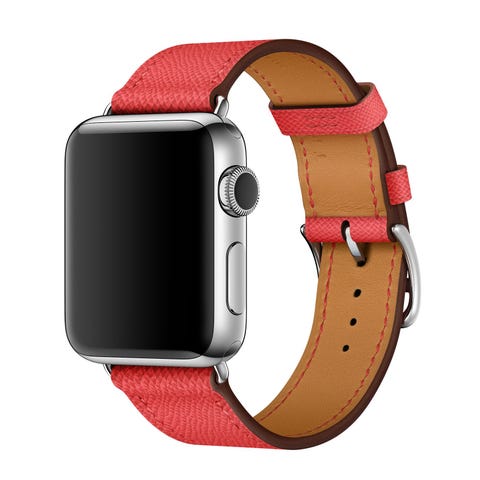 Hermès Single Tour Watch Band
$339
This elegant leather band for the Apple Watch is a product of collaboration between the tech giant and the fashion powerhouse Hermès. Available in several colors, the band has been handcrafted in France from the highest quality leather. Its stainless steel buckle has Hermès branding to remind you about its impeccable fashion credentials.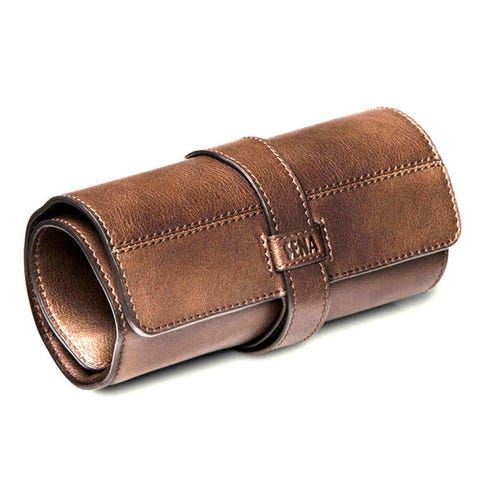 Sena Watch Roll
$80
You would be hard-pressed to find a more stylish way to carry your Apple Watch and your collection of bands than with the Sena Watch Roll. Crafted from genuine leather, the future-proof accessory has five accessory compartments and a neat belt-loop closure. The watch roll is available in black or brown.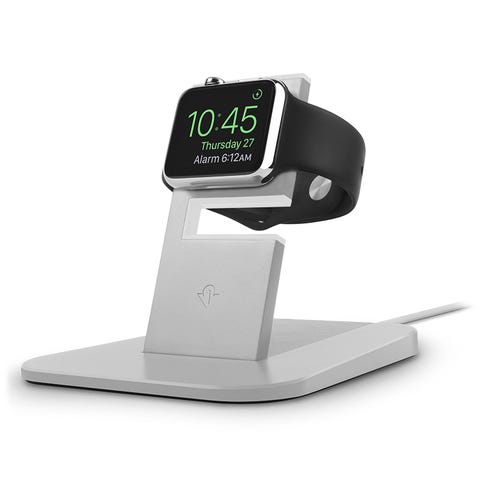 Twelve South HiRise Stand
$20
The Twelve South HiRise dock for the Apple Watch has a metal body that's available in a silver or black color scheme. Sleek and sturdy, the dock also features a cutout that allows you to charge the smartwatch.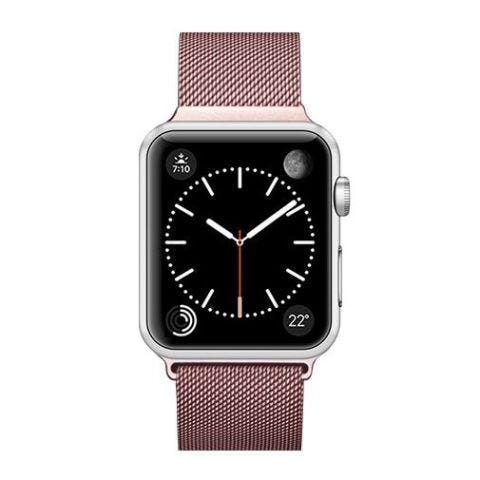 Casetify Mesh Band
$82
The Casetify Mesh Band is stylish, well-made, keenly priced, and easy to install. Available in black or white, the accessory is one of the best third-party mesh bands available for the Apple Watch. You can order the accessory in silver, black, or rose gold finish.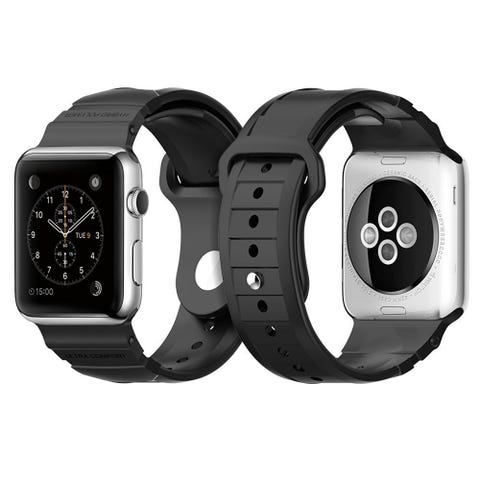 Spigen Rugged Band
$28
The Spigen Apple Watch strap is made from durable polymer, so it can take a beating. Lightweight and comfortable, the strap is a more utilitarian alternative to Apple's own silicone bands. Spigen offers the strap only for the larger 42-millimeter Apple Watch.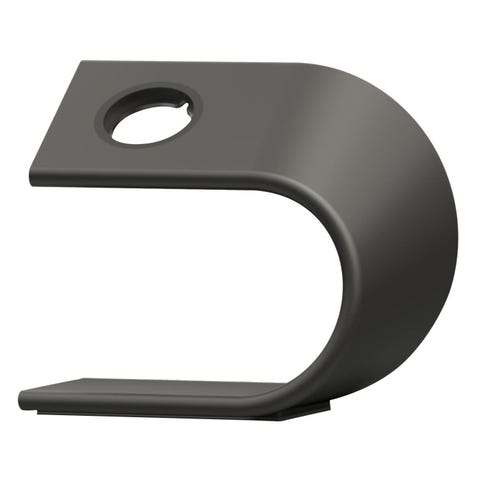 Nomad Stand
$40
The all-metal Nomad Stand has a sturdy base and two available colors that match those of the Apple Watch. The stylish charging stand has a precise charger and cable cutouts that allow you to charge your smartwatch when docked.