We have all heard it for practically our entire lives: breakfast is the most important meal of the day. But between our alarm's relentless wake up reminders and the ongoing race to get ready before a busy day, there can be little time to prepare a healthy breakfast. Before you plan to gulp down another bowl of sugary cereal or grab another pastry from a coffee shop, learn about the endless varieties of healthy oats overnight recipes and the nutritional benefits that you can reap from them.
These tasty and nourishing breakfasts can be prepared the night before in just minutes. Simply combine the ingredients in a covered bowl or jar and leave them in the refrigerator while you sleep. The next morning you will be greeted with a ready-to-eat breakfast that can be enjoyed either hot or cold, meaning you will not need to sacrifice your morning snooze. Since oats overnight recipes benefit both your sleep and your nutrition, why not give some of these recipes a try?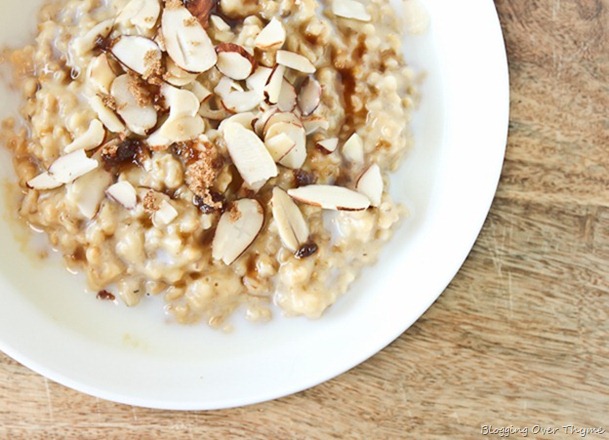 Vanilla Oats
Sometimes a good, straightforward flavor is all your sleepy palate can handle at the crack of dawn. For those times, try this simple recipe packed with protein from Greek yogurt for a delicious post-workout pick-me-up.
Raspberry Almond Oats
Full of fiber, antioxidants, and vitamin K, raspberries can help improve bone-mineral density and may even help prevent cancer. Pop a few into this recipe which also features sliced almonds for some added texture and flavor.